Virtual reality prefabs

Granby Games logic prop prefabs can be used to create, debug and design simple to complex virtual electronic circuits and or game play controls. Logic prop prefabs "primitives" are placed in game and connected together to run other logic circuits, sounds, animations and gameObjects. Attached logic engine script file manages behavioral logic and connections to other props.
---
3D model transformations
Multiplayer virtual world development
- Drop in character rigs and assets
- Area trigger logic
- 3D audio controls
- Encounter management
- Real world interfacing
- MIDI virtual instrument interface
Strategy:
Develop inspector based character and environmental control framework that allows easy incorporation of multiple asset types.
Built in autonomous behavioral functions that cooperate with environment to react and leverage engine AI modules and components.
Design character and prop control mechanisms based on shared code allowing for massive deployment of large sets of props, characters, animations and audio control.
---
Obtain components and props from Unity Asset Store: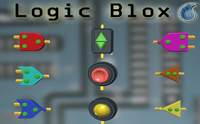 Logic Blox primitive Gates

Logic Blox Vintage switches, tubes and components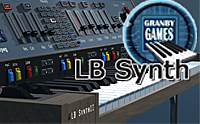 Logic Blox Synthesizer builders kit